Perform OCR on images anywhere, any language and any platform
Forget about platform, just send a REST API call to read characters from images in any type of application.
  Start Free Trial
Aspose.OCR for Cloud
Aspose.OCR for Cloud is a REST API for optical character recognition and documents scanning in the cloud. It supports reading and recognizing characters from most commonly used image formats. Just pass specific image name and its format to the Aspose.OCR for Cloud REST API and it will return response in XML or JSON format including recognized text, font name, font size, font style (bold, italic, underline).
Supported Platform
Aspose.OCR for Cloud's platform independent document manipulation API is a true REST API that can be used with any language: .NET, Java, PHP, Ruby, Rails, Python and jQuery. You can use it with any platform — Web, Desktop, Mobile and Cloud. The API integrates with other cloud services to give you the flexibility you need when extracting text.
Supported File Formats
Aspose.OCR for Cloud supports most commonly used image formats to read and recognize characters from.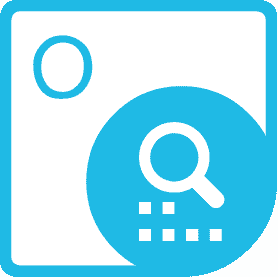 Previous
Next
Get Started with Document Processing REST API
It is easy to get started with Aspose.OCR for Cloud and there is nothing to install. Simply create an account at Aspose Cloud and get your application information (app key and SID). Then go ahead and use the Aspose.OCR for Cloud REST API with any language, on any platform.
Scan Images With The Help Of OCR API
Optical character recognition can be performed either on a whole image or partial image. If the required characters are all over the image then scanning the whole image is better option. If you want to scan partial image then specify a rectangular area containing the characters. Aspose.OCR for Cloud API allows passing X and Y coordinates from where the rectangle is supposed to be started as well as its width and height. Once the character recognition operation is initiated within specified rectangular area - The cloud OCR API will read the characters and font information from that area and return the response in XML or JSON format with the below image scanning attributes:
Scan whole or partial image for character recognition
Recognize text from a rectangular area
Specify rectangular area using X and Y coordinates, height and width
Optical Character Recognition And Font Attributes Support
Recognize Characters Of Different Languages Using OCR API
The characters of different languages have different representations. If we combine the languages with the font types and styles - it makes a large set of characters to be recognized from an image. Aspose.OCR for Cloud handles this task very precisely. It can recognize text in English, French and Spanish languages at the moment.
Use With Any Language And Work With Third Party Storages
Aspose.OCR for Cloud can be used with any language or platform which supports HTTP requests and responses. You can also use Aspose.OCR for Cloud with many third party storages including Amazon S3, Google Cloud, Google Drive and DropBox.
Support and Learning Resources
Why Aspose.OCR for Cloud?
Aspose.OCR offers individual OCR APIs for other popular development environments as listed below: